Mixed-use building in Stanley, ND offers 5,131 sq. ft. of first-floor office/retail space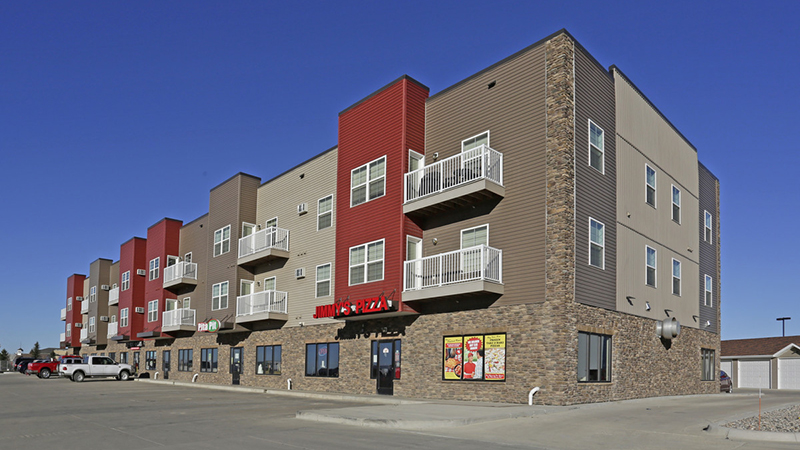 Stanley Square offers commercial tenants a high-visibility and high-quality space for office and/or retail use. The mixed-use building with residential units on the top floors means your business will be ideally located for potential customers and employees living on-site. Stanley Square's position along Highway 2 offers you visibility and easy access. Stanley, North Dakota is situated in the heart of the Bakken oil region and recent area developments include two new hotels and a grocery store nearby.
Special
Stanley Square is currently offering up to six months in free rent to new commercial tenants.
Learn more
For more information about availability, rental rates, etc. for Stanley Square commercial space contact Chance Lindsey of CBRE at 701-660-5000 or [email protected].
Floor plan